7 Crucial SEO Tips for Listing your Business Website Online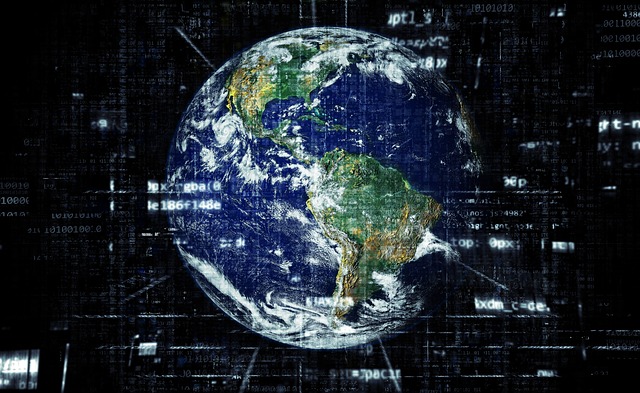 So, you want to get your new business website listed onto as many relevant niched related online business directories, resources, and online social media hotspots as possible.
But with so many websites to list on to and choose from, there can be bad choices and good choices for your online website listing. Some websites may not help you at all by not providing enough traffic or by not being relevant to your subject and niche, which are both important factors to consider.
It is important to outline an online business listing strategy and not just randomly list your website on any directory, link farm, blog, forum, or general unrelated website you come across. Optimize your link building strategy instead and achieve high rankings with the following tips.
---
Here are 7 crucial tips for listing your business website online:
1. Avoid bad quality websites and directory's

Look at the overall design and feel first and then the usability of the listing website. Are you able to navigate through the website yourself? If not, then just think about someone trying to find your listing on that website. Some people might think or have heard popular articles explaining the value of backlinks and that even just getting a backlink and any listing is OK. And for all merits it makes total sense. Its a free back link, why not right?

The fact is that a low-quality backlink is just going to waste your time and not provide you with any SEO help at all. So why not spend time on quality in the first place, rather than waste time trying to get backlinks that don't provide any value? The difference comes down to knowledge, experience, and hard work. Spend some time optimizing your business listing on high quality directory's and websites and avoid the low-quality ones.

2. Don't pay for a website listing, pay for a membership instead

The idea of paying a directory to get a quick backlink is an old SEO strategy but not necessarily an out dated one. Adding your website to quality directory's can increase your SEO profile if done right. You might get tempted to buy a quick backlink for some amount of X dollars, but you won't get any real tangible benefits from those type of listings.

All you can hope for is the next Google Bot coming along and visiting your website via that link and maybe one day in time it may become a high-quality backlink, but that usually doesn't happen and can take a lot of time if it does.

There is another strategy you can try which is to find high quality backlinks in membership groups such as your local chamber of commerce, yellow pages, local community centers, who might offer business memberships that provide you with a free business website listing on their directory.

Usually these listings are highly visited by real human visitors and provide a genuine backlink with real tangible traffic to your website. Search engines love them and can provide you with a real quality backlink.

Tip: Your SEO will work better with 1 high-quality backlink vs 100 low-quality backlinks.

3. Look for Listings that offer a Do-Follow backlink IF possible

If the website listing doesn't offer a Do-Follow backlink, meaning the link itself includes the rel="nofollow" attribute, that means that Google won't use that page to pass any PageRank to it (which is another topic on its own). But don't skip it over just because its No-Follow. You should have a balance of backlinks, and website link building needs to be seen natural.

Having all Do-Follow backlinks can cause suspicion to search engines as back link spamming, which search engine algorithms are designed to pick up on, and thus could affect your search ranking factors negatively. Best to avoid such a route and stay natural but do find and prefer do-follow backlinks as a first choice especially when you are paying for it.

4. Get a local Business phone number

Having a local phone number for your business can help your business attract local customers. A local phone number can help make your business stand out from your competitors by providing another way for your business to be contacted.

Another reason is some high-quality website listings will require you to start off with having a business contact information that is up to date including a working local phone number to be listed. These type of website listings are generally of very high quality and offer a great backlink and business profile.

5. Have consistent contact information across all your online business listings

It is a good idea for many reasons to be consistent with your business listings across the web. You don't want to list different types of email addresses or phone numbers across your business listings. Try to stay consistent as that will also help search engines to better understand your business listing and correctly associate it with your website for SEO purposes.

6. Use Local Business Schema markup on your website

When you search for a business on Google and you see specific business information on search results such as the business hours of operation, location, contact information, or a link to their menu, this can be setup through a Knowledge Graph card.

You can simply add this information with special Schema Markup to your website. Some business website listings will directly use this information as well. By adding this to your website, you can also show your hours of operation and other important information to search engine visitors.

7. Create a free listing on Google My Business and Verify it

Google offers Google My Business which is a free website listing for your business. List your business and Verify your listing with the postcard method. Utilizing this effectively can dramatically help to give your business increased visibility in the localized search engine search results. As per Google this listing can help you "Attract new customers with your free Business Profile".

Also, don't forget to keep an eye out for the postcard with your pin to verify your listing. If you don't receive your postcard in some business days make sure to follow up and do not miss this important step, as it can take up to 12 business days to receive. Without verifying, your business listing is practically useless.