Why Google Search Engine Algorithms Are Not Ranking Your Website?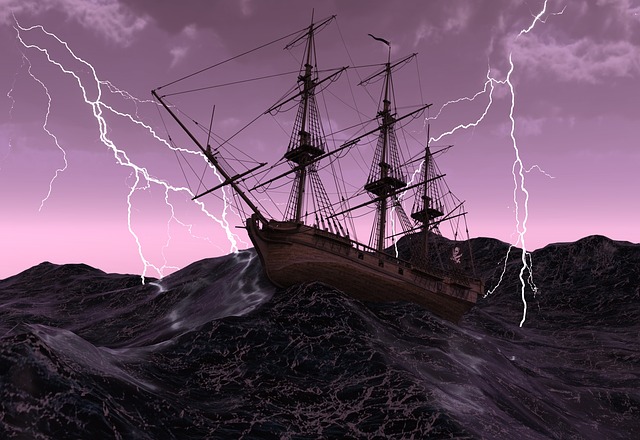 Its a hard and fiercely competitive online world out there, the waters are rough, and the tides are high! Competition has increased for search engine ranking spots on all major search engines across the globe. Has your company created or is in the process of creating a beautiful looking website for your business? Well, we wish you the best of luck! Why? Because you will need it, unless you understand what I am about to tell you next.
That is, if you are not doing the right kind of SEO – Search Engine Optimization, your website will not rank, and your website will fail like most new websites do. I believe, in my opinion, that number to be around a 90% failure rate for getting any free organic keyword search engine traffic to your website.
That means your website won't get any free traffic from search engines, and you will have to rely more on other methods such as pay-per-click ads, social media hype generation tactics and other methods that really don't stack up or compare to the same level of traffic that real quality SEO will get your website, and for free!
Ok, enough of the doom and gloom, let us help you understand how to make your website better and rank highly and naturally on all major search engines.
---
Here are 2 major reasons why your website is not ranking on Google Search Engine:
#1 Bad Semantic HTML Coding

What is Semantic HTML and why does it matter? Semantic HTML is using the correct HTML elements to describe the correct type of content they hold. For example, on a web page, all text, images, video, or links need to be semantically described by using the correct Semantic HTML – Hypertext Markup Language elements and tags on them.

Here is an example of using the correct Semantic HTML on content.

Sample Text:

"Claire decided to get her hair done on the weekend so she can prepare accordingly for the appointment and make it on time."

This text looks like it's a paragraph content describing a story in text format. In this case what would be the most relevant and correct HTML to use for this piece of text?

The Answer is to be Semantically Correct in HTML this text should be considered content and nested in an HTML Paragraph element tag.

But there are other elements which can be used as well such as the DIV, SPAN, or Header elements. However, those elements would not be the correct semantic HTML choice in this case.

Web Accessibility Readers such as JAWS look for specific HTML elements on a webpage that correctly represent content. In a nutshell, if the content is text based and is a paragraph, it should be marked up using the Paragraph HTML element tag.

To make your web pages up to date and semantically correct, contact us for a skilled Front-end Developer who will make your website Semantically HTML correct.

#2 Not Using LSI - Latent Semantic Indexing

What is Latent Semantic Indexing?

Latent Semantic Indexing also known as Latent Semantic Analysis is the process of analyzing grouped and nearby words together to obtain an algorithmic score to determine the overall relevancy and semantic language correlation a set of grouped words have with each other.

When the Latent Semantic Index score is high for a certain keyword that can help show relevancy and help search engine algorithms analyze and rank better that web page. The content itself is what is needed to help the search engine algorithms understand the theme and nature of the webpage but also the keywords need to be presented contextually and provide keyword semantic relationships throughout the webpage and domain.

Let's learn LSI by examining the following sentence and try to make it more LSI friendly.

Example with No Latent Semantic Analysis:

"Microtekblue provides SEO and Internet Marketing services to businesses. We build websites with SEO and Internet Marketing in mind."

Now let's look at what the main keywords are in that sentence: SEO, Internet Marketing, and Website

To make the latter sentence be more LSI friendly, consider the following changes and additions to the sentence.

First, we find and get more related and conceptually closer words for each keyword. For this process we will use this Free LSI Keyword Generator.

SEO:

Similar words: search engine optimization, seo checklist, seo company

Internet Marketing:

Similar words: internet marketing service, internet marketing agency, internet marketing strategies

Website:

Similar words: website audit, website agency, website development

Now that we have some similar keywords lets try reconstructing our sentence with LSI in mind.

Example with Latent Semantic Analysis:

"Microtekblue is Web Development agency, that provides SEO and internet marketing services. We offer a suite of internet marketing services such as a website audit and professional website development services. Give your website the SEO checklist boost it needs. We are your local SEO company!"

Which one do you think is more LSI friendly?

As you can see, we added more content and optimized the sentence to be almost double in length and added more descriptive and related keywords and nested them together.